12-10-17
LeaderGPU has joined Nvidia Inception Program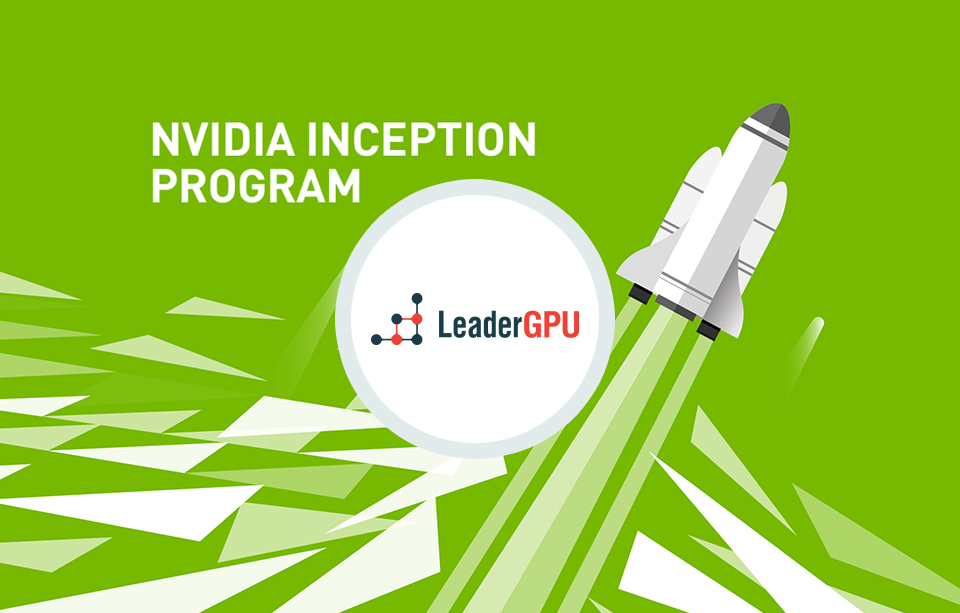 The LeaderGPU has become a participant of the Nvidia Inception Program which was established to sustain startups and companies that rely on using modern technologies of deep learning and artificial intelligence in their business activities.
The Nvidia Inception Program offers number of advantages for each participant such as, marketing support, hardware supply, training materials access, and much more. LeaderGPU strongly believes that cooperation with Nvidia will bring a positive outcome as well as opportunity to offer our customers distinguish functionality by expanding our technical infrastructure and reaching out to new markets.
Nvidia Inception Program offers an extensive range of various marketing tools which would be helpful in managing podcasts, blogs, channels and groups in social networks, holding thematic events, recording video, etc. This marketing tools variety primarily focused on assisting customers with identifying and solving main issues, their company is currently facing, as well as adding appropriate services to their product range, which will affect company earnings.
Nvidia Inception Program provides access to a wide-ranging library of educational materials - great opportunity for our experts to follow up with latest industry trends. Rest assured that our specialists will always provide detailed, technically competent support even for the most difficult issues.
Another vast benefit of the Nvidia Inception Program is the prospect of getting investments from Nvidia within the GPU Ventures project. Financing is carried out for those companies that invest in the development of artificial intelligence, create innovative solutions in this area, change the established paradigms of computation.
Nvidia Inception is one more step forward for the LeaderGPU project. You can be confident that we offer only the most effective, cutting-edge, stable and scalable solutions that can quickly cope with any task. Order a server rental with a GPU right now at favorable prices with per minute, week or month access payment plans!